What to Study to Become a Software Engineer | Be Software Engineer
A software engineer deserves to be willing to change because this profession constantly suffers from them. Furthermore, technological evolution requires adaptation to innovations. The IT profession has varied and distinct entry points. But there is no one way to do it. So, if you want to become a professional software engineer, this article gives you recommendations to become a professional software engineer and what to study to become a software engineer.
What to Study to Become a Software Engineer
Software engineering is the work of programming, testing, and bug fixing that enables computer programs to function properly. It also involves creating new software or modifying existing software to meet new requirements.
There are many specialties in this field of study, which can be broken up into
front-end (which deals with building user interfaces),
back-end (which deal with business logic),
data science (which deals with databases and data mining),
machine-learning (which works on artificial intelligence) and
Game development (For making games).
Software engineers must hold a bachelor's degree in computer science, software engineering, or a closely related field. The minimum educational requirement for employment is four years of study.
Most employers expect candidates with such degrees will have at least some work experience before going on the market full time. So it can take up two more than five total if you count pre-apprenticeship programs like coding boot camps that might help get your foot into those doors early!
A big part about holding this position would entail knowing how much information should go where when writing apps–and there's always room to grow because every day brings new challenges, and there's always more you can learn to do better.
It only adds up! There's no such thing as a shortage of job titles in huge demand, so get your hands dirty and start learning the skills you need to become one of them!
How to Become a Software Engineer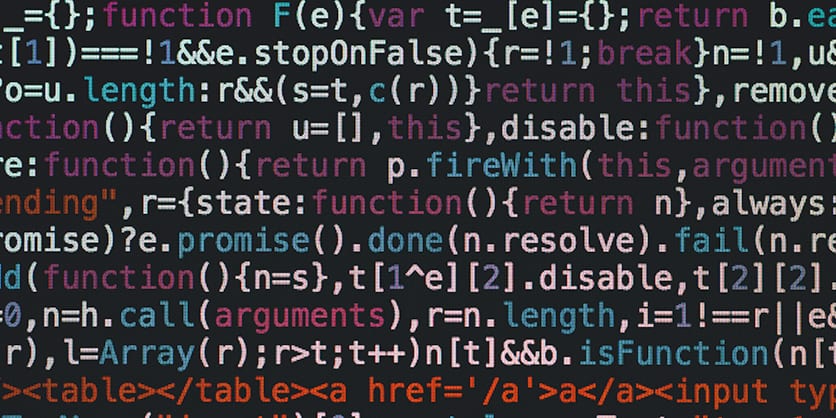 Have Clear purpose
When you start a career, nothing is easy. Therefore, if you are clear about your purpose, it helps to stumble and deal with difficulties in that career. Your purpose should be similar to "I want to make my career as a software engineer. Think about if you want a job as a software engineer in an established IT company. Ask yourself, do you want to work as part of a team and be well paid financially.
Choose a language
Coding is not an essential aspect of software engineering, but it is precise. Know at least two languages ​​and better understand how they work.
There is no agreement as to the most suitable languages.
However, we present you with more common programming languages: Ruby, JavaScript, and C ++, Java, Python, and C #.
Get a bachelor's degree in computer science.
It can also be another bachelor's degree related to this field. If you want to be a software engineer, you need a bachelor's degree to start your career. So, if you study a computer specialty, you will have to design software.
Those doing the interview will ask about algorithms and data structures. This means that it will better equip you if you have the theoretical knowledge gained from classical computer science degrees.
But it will almost always be outside of the classroom coding software, allowing you to learn how to write real software.
Supplemented studies
Education texts are usually not updated, and reference texts are checked very slowly compared to software.
So, we can take advantage of educational institutes to be successful, providing transcendent theoretical concepts and ways of thinking.
To supplement the studies, there are certain ways:
StackOverflow: This is the website that gives developers the most reliability.
Depending on the technology, you can find the language you want to improve or the problem space.
As for programming solutions, sites like CodinGame and CodeWars offer many of them that will allow you to put your skills into practice.
Experienced developers must read the written code.
Reading other developers' code is valuable for becoming a software engineer. You can only check the documents and visit sites like GitHub repositories to achieve this.
Most of the source code is accurate on these sites, although sometimes the documentation is incorrect.
What highlights the importance of knowing how to read the code is that you will understand how each program works.
Locate a community of software engineers
By belonging to a community of software engineers, you will have greater clarity of your goals. Then meeting people with common thoughts will automatically give you support. It turns out that these virtual communities of software engineers provide guides to direct what you'll learn.
A good alternative to find professionals are sites like Meetup.
Make projects
You will obtain the profession you need by carrying out projects to gain practical experience. Start carrying out projects in a language that is comfortable for you.
You will hone your learning and find a potential employer by doing so.
Before the interview, check your skills
To get your contract, focus on your resume, controlling three elements: cover letter, resume, and online presence.
Cover letters are required to make a good impression and get someone's attention when looking for jobs online.
Remember that hiring HR managers automatically watch you for your skills and experience.
Take charge of your job interview
Almost all IT organizations begin with screening interviews, commonly done online from home.
Then you will have to respond to an interview by phone. You will get the interview on the spot by getting ahead of both interviews.
Assume the job offer
You may land a job offer when you finish the interview process and make your new skills visible.
Roles of a Software Engineer
A software engineer performs relevant functions:
Knowledge about data systems and algorithms, a good programmer
The domain of several programming languages
Knowledge of different design approaches.
In charge of specifying the viability of software operations through the conceptualization of difficulties, analysis, evaluation, and development of solutions
Testimonial and show solutions through the presentation of diagrams, designs, flowcharts, code comments, documentation, among others
According to software development standards, design solutions. At the end of the systems analysis, perfect operations work and recommend ineffective policies and procedures.
By getting important data from vendors, achievement and software licensing.
Test and approve products.
Deliver important data by compiling, studying, and synopsis of development and service problems.
Frequently Asked Questions
What do I need to become a software engineer?
Hiring managers want software engineers to have degrees in computer science, mathematics, computer programming, software development, software engineering, or a related area.
With a high school diploma, certain software engineers can get a job, in addition to having years of experience of around ten or more years.
What is a career in software engineering typically like?
Typically, a software career requires certain programming languages ​​such as Python, Java, Ruby, and C ++.
Almost all college degrees in computer science have one or more languages ​​to study.
It is valuable to know different languages ​​and a specialization in at least two languages.
What non-technical skills are important to software engineers?
Among the non-technical skills that a software engineer should possess are the following:
Communication skills, creativity, openness to new experiences, positive attitude, and customer focus, enthusiasm for software development, problem-solving skills, technical tests and procedures that help refine and renew, attention to detail.
Where can I find resources for a career in software engineering?
In colleges and universities.
Online learning communities.
Software development conferences.
Self-taught resources.
Books, magazines, and online publications.
Codecademy.
Learning code for ladies.
Stack overflow.
Processing forums.
Code review stack swap.
What programming languages ​​should you focus on to become a software engineer?
Developers and software engineers must master Python, one of the most popular languages ​​taught in schools and universities worldwide. Java is currently the best known for the last 20 years and dominates the development of server-side applications globally C and C ++, Scala, and JavaScript.
Bottom line
This is a tremendously rewarding field, but it's also extremely competitive. There are a lot of fast-paced changes taking place in the tech business, and four software engineers who have worked at some of the most well-known companies have shared their experiences on how to keep up.
Software engineers are being given new chances as the tech industry evolves. Cloud computing platforms, virtual reality, and gaming are some of the cutting-edge technologies that today are software developers specialize in. Businesses across various industries rely on software engineers to solve their problems and enhance their operations.
As a software engineer, you'll need a lot of technical knowledge. Many software engineers require a bachelor's degree in computer science or software engineering.
These experts are highly sought after because of their qualifications and experience. 2021 is expected to be the year that the median wage for a software engineer rises above $110,000.
Software engineers create, design, and test computer programs and software systems. To build software, they use engineering principles. These developers use programming languages like Java and C++ to create computer programs, mobile apps, cloud platforms, and web applications working with other tech professionals such as programmers and quality assurance specialists. So, they ensure that programs execute smoothly.
Anthony A. Pittman is a Tech expert with over 10 years of experience in the industry. He has a Bachelor's degree from the Massachusetts Institute of Technology and his Masters from Brigham Young University. His work includes providing information about software, computers, the internet, and other related topics for many websites including Tech Info City where he is the author.
He has been working as an ICT company since 2009 and has gained valuable knowledge on how to make technology work for people who need it most.