What Happened to Avast Mobile Security | Features & Benefits Explained
People often ask what happened to Avast mobile security. Nowadays, it is essential to secure mobile devices to avoid unwanted access to personal data that could compromise them. Avast Mobile Security for Android is a privacy and security application protecting your mobile device from unwanted phishing services, malware, and spyware.
It also protects against malicious viruses such as Trojans and malware. Avast Mobile Security does all this without affecting your device's performance, memory, or battery life. In addition, Avast Mobile's malware protection is comprehensive.
The antivirus software maker that protects your computer from security threats shares the personal data it collects on your device with a subsidiary that sells trend analysis to Google, Home Depot, Microsoft, PepsiCo, and others. According to an article published Monday by Motherboard and PCMag, Avast's antivirus software tracks users' clicks and movements online, collecting data on Google searches, LinkedIn searches, YouTube videos, and porn site visits.
After being "de-identified" – removing data such as names and email addresses – the data is repackaged and resold by a subsidiary of Jumpshot.
Avast collects browsing history under the guise of "de-identification" to protect users' privacy. However, the data sold to third parties are linked to the real identity of individuals, which is revealed with every click or search.
Recent changes to the Avast Mobile Security ecosystem have left some users unhappy. As a result, the app is no longer available on Google Play Store and replaced with Avast Antivirus – the new free mobile antivirus for Android.
What Happened to Avast Mobile Security?
The old version of Mobile Security has now been rebranded as "Antivirus" due to its similarity with the desktop product's interface. It provides a simple antivirus scanner that can be used alongside other installed security apps, ensuring your device is safe from malware, phishing attacks, and any suspicious links you might encounter on social media or in text messages.
However, some users are not satisfied with this change. Either they're already used to the previous interface offered by Mobile Security, or they are unhappy with removing some features.
Some of the most missed features include a Photo finder – if you lose your phone, reinstalling Avast on your new phone will allow you to locate your lost device using this feature. The safe zone is a special mode that locks down access to sensitive files and folders when activated. Powering it up helps prevent apps from accessing these files without your permission. Finally, App Lock & Gallery Vault prevents malicious apps from gaining access to information stored in other apps on your phone, thus protecting your privacy.
How does Avast Mobile Security for Android differ from Avast Advanced Security?
The scanning and protection features of Avast Mobile Security for Android use a different configuration than antivirus software for computers. As the application is designed to be used on mobile devices, the definition is primarily focused on malware that attacks the mobile platform. This avoids overloading your device with antivirus on your computer, which contains a lot of data about malware that is not relevant for your mobile device.
Benefits of Avast Mobile Security Premium
Avast Mobile Security Premium is a paid subscription. With a paid subscription, you can enjoy the following additional features.
Ad eliminate
Eliminate third-party ads when using Avast Mobile Security.
Application blocking
Protect application access with a PIN code.
Prevent theft
Prevent and secure your device from being lost or stolen with advanced features.
Camera traps
Entering the wrong PIN code can expose you to thieves.
Voice recording
Secretly record your phone's surroundings at any time.
Last known location
It sends location notifications to your Avast account when your device battery is low.
Password protection
Locks your device and notifies you after 8 unsuccessful unlock attempts.
Folder
It allows you to store countless photos safely.
Direct scanner support
It is the priority response to support requests.
Avast Mobile Security Pricing and Coverage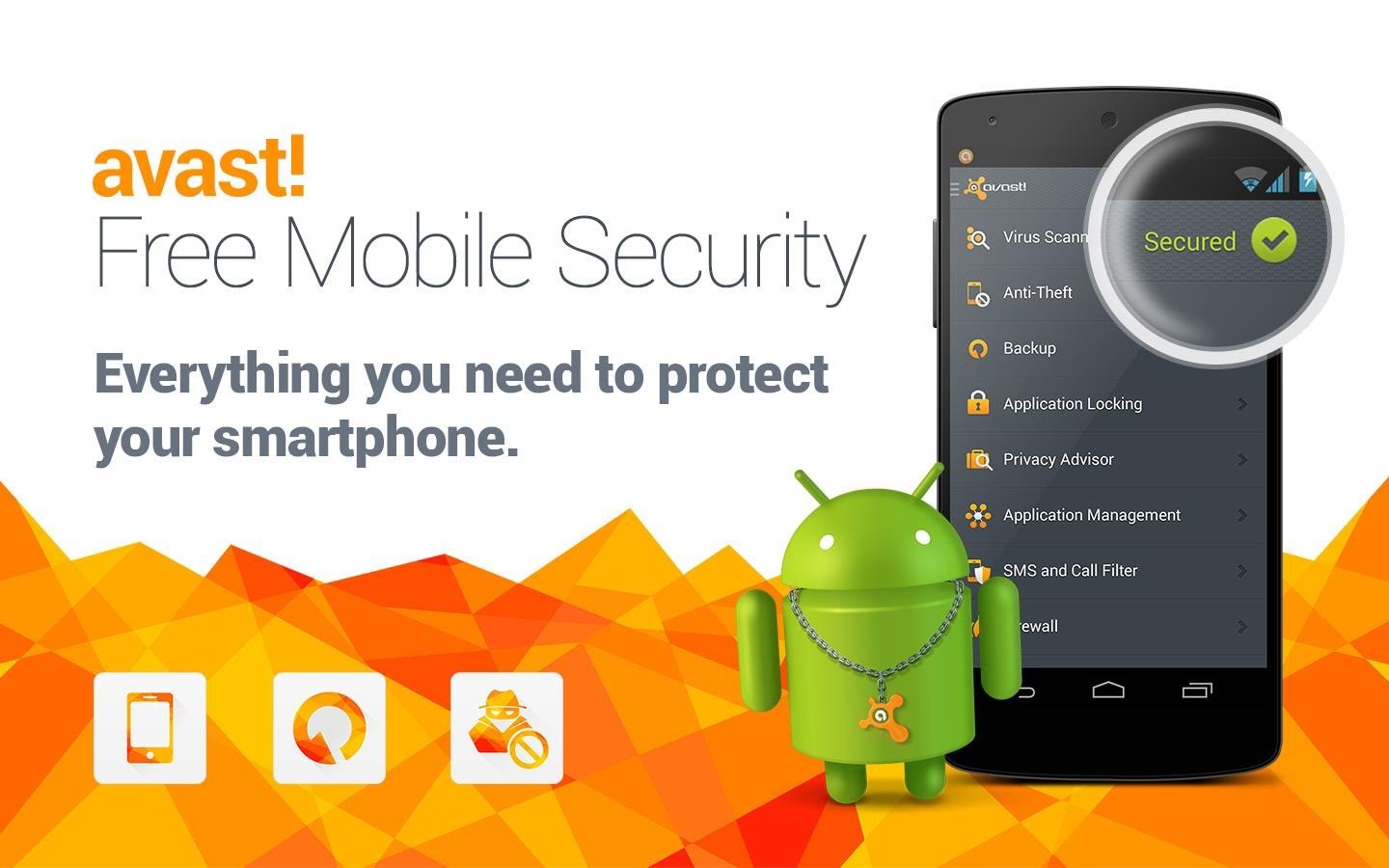 Avast Mobile Security is still a free app with a fairly comprehensive free tier and a Pro tier for $1.99 per month or $19.99 per year that removes ads and unlocks additional features.
This is a slight price increase over previous versions, but Avast is one of the most affordable Android antivirus apps on the market.
Ad removal is perhaps the most valuable feature of the Pro tier, but Avast's anti-theft, app blocking, and tech support tools are also excellent.
Users looking for a complete VPN solution can upgrade to Avast SecureLine VPN with Avast Mobile Security Ultimate for $39.99 per year or $6.99 per month.
This service is even cheaper than Avast's standalone SecureLine VPN service ($59.99 per year). In addition, the company Avast also produces both free and paid antivirus software for Windows and Mac.
For the best options for both platforms, check out our Best Antivirus for Mac and Best Antivirus Software articles. Avast's Ultimate plan costs $119.99 per year and includes all the features you need, including antivirus software for Android, Windows, and Mac, as well as unlimited VPN access.
Free Security Features and Tools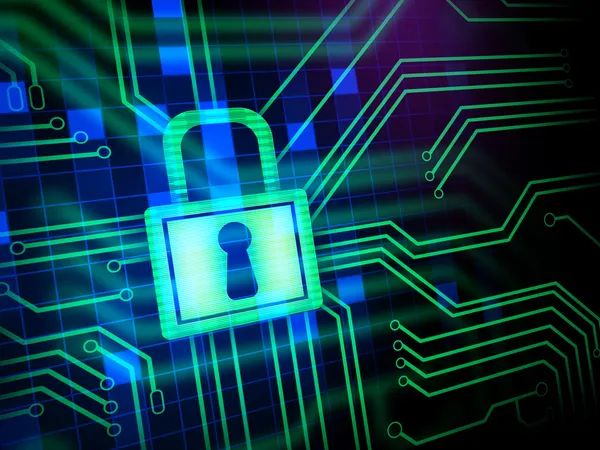 Theft protection
Although Avast offers many anti-theft features, not all of them work reliably.
In theory, you can locate your device, report it lost, set the alarm, lock your device, recover data, remotely delete data, display a message on your phone or make another call. All these features are available at my.avast.com.
Call blocking
This feature doesn't usually work in Avast Mobile Security, but in theory, it should. You can block list certain phone numbers so that they continue to call your smartphone without interruption. This is probably due to Google's limited ability to block calls and text messages from third-party applications.
Photo collection
This feature allows you to encrypt your photos by moving them or uploading them directly to Avast's photo library. This feature is useful if you have photos you do not want to store in the main Photos application.
Note that you will then need to delete all photos from the main application on your device.
Wi-Fi Security
This feature scans the Wi-Fi network you are connected to and identifies vulnerabilities. If the Wi-Fi network is detected without a password, the Avast app offers you to upgrade to a paid plan that includes Avast VPN. If you already use a VPN, you can connect to a VPN server with a single tap.
Main Built-in Features of Avast
Theft protection
Most theft protection features are available for free users, but three additional features are available for paid users.
SIM card protection and remote data storage usually work when installed on most smartphones. The third is a "camera lock" that identifies the person holding the phone.
If you try to execute this command, you may get a message saying, "The command could not be processed because the device does not have facial recognition." You can check the settings on the Avast portal, but there is no indication that this is a potential problem.
Blocking the application
If you sometimes leave your device with friends or kids, you can easily switch between apps to block social networks, shopping apps, and photo galleries. Without your password or fingerprint, other users can't access them.
Settings and support
Avast remains one of the most user-friendly antivirus programs, as it offers a lot of features and no real installation instructions. Fortunately, the application has changed very little in recent years, and installation takes about six minutes.
Not surprisingly, for new users, it takes twice as long. This is because they have to stop using the application and think about the next feature to activate.
Free Avast users have access to technical support in the Avast.com forums and support documentation. The ability to call or email customer support 24 hours a day in case of problems is certainly one of the benefits of a paid subscription.
Avast SecureLine VPN
Avast SecureLine now matches the user interface of other Avast products. It allows you to connect to dozens of VPN servers in the US and around the world. Almost all the dedicated SecureLine app features are carried over to the VPN screen in Avast Mobile Security, except for connecting to the VPN automatically.
As mentioned earlier, the standalone VPN app costs $4 per month or $60 per year. Then you can save a bundle by adding the Avast Mobile Security app with a VPN for $16 per year.
What is the performance of Avast?
In the latest AV test, Avast's five-in-one antivirus scored 5.5 points for performance. In addition, it is one of the easiest computer antivirus programs to use, with an excellent score of 6.0.
Avast for Mac (free version) consistently receives good ratings, usually 5.0 or higher. It has twice received a 6 rating.
The Android application, particularly the Android version, is a lightweight application that runs smoothly. AV-TEST has given it a top 6 in the performance category three times in the last five tests. The lowest score was 4.
In recent years, Avast antivirus has been performing well in AV-Comparatives performance tests. In all categories, it was rated "fast" or "very fast," but only the initial startup or installation of files and programs was rated "fast." In all five cases, downloading files was rated "very fast."
Frequently Asked Questions
How secure is the Avast Mobile Security app?
Avast for Android is one of the most secure antivirus apps for Android devices. It has received the highest rating of 6 out of 6 in all recent AV tests.
Can I trust Avast's security?
Avast Free Antivirus has achieved 100% protection in three out of five tests in the last five tests. In addition, in the most recent AV-Comparatives test, Avast for Mac was one of the most reliable antivirus programs.
Does Avast Mobile Security remove viruses?
Avast Mobile Security for Android protects you from viruses, malware, and spyware.
It can also scan applications for Trojans and other infections.
To protect yourself from the latest threats, choose a program that automatically updates virus definitions.
How to disable Avast Mobile Security?
Open your device settings and go to the "Applications" section. 2. Select "Applications."
Now select Avast Mobile Security
Select "Delete
Press "OK" to complete the uninstallation.
Do I need to uninstall Avast?
The most common question from users is whether they should now uninstall Avast AV software. Unfortunately, according to security experts, the answer is no.
Visit Avast website for tips on how to limit data collection. This includes a ban on sharing data with third parties for "trend analysis, marketing or commercial purposes."
Bottom line
Protect yourself from viruses and other malware. In terms of the number of downloads, Avast Mobile Security is one of the most popular Android antivirus apps on Google Play. In addition, the average user rating rose slightly to 4.6 out of 5.
Avast also offers free and paid antivirus software for Windows and Mac.
Anthony A. Pittman is a Tech expert with over 10 years of experience in the industry. He has a Bachelor's degree from the Massachusetts Institute of Technology and his Masters from Brigham Young University. His work includes providing information about software, computers, the internet, and other related topics for many websites including Tech Info City where he is the author.
He has been working as an ICT company since 2009 and has gained valuable knowledge on how to make technology work for people who need it most.