Satellite Internet for Rural Areas | Everything You Need To Know
Satellite internet is ready for you everywhere in the United States. As a result, it is ideal for rural regions. Satellite internet is suitable for general internet use such as browsing, email, and even occasional video streaming. Furthermore, while satellite internet is typically quicker than DSL or dial-up internet, it is not as fast as fiber or cable internet. First, however, let's look at details of satellite internet for rural areas.
Satellite Internet for Rural Areas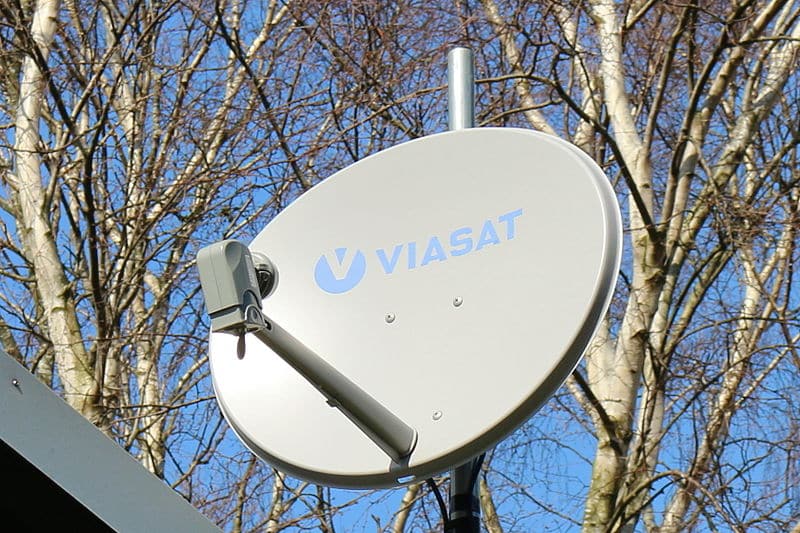 It is difficult to access the internet if you live in a rural area, especially if you have a slow dial-up. However, if this is your problem, there might be some hope on the horizon for you!
Satellite internet has been around for decades but was primarily reserved for military use. In addition, it can be very expensive and hard to install. However, broadband satellite connections are available now with speeds around 5 Mbps download and 1 Mbps upload for about $80 per month without a contract.
The technology uses large dishes (usually 3 feet or more) to track the satellites as they orbit Earth. This means it's not portable like WiFi and isn't practical for mobile users such as laptops and smartphones (unless plugging into a computer). Also, speeds vary depending on how far you are from the satellites, weather conditions, and whether or not you have a line of sight to the southern sky. These problems might be alleviated as technology advances in the coming years.
Do you know what the fact is?
The internet provider for satellite is HughesNet. This company has been around for 20 years and consistently improving its services according to consumer feedback. For example, they have upgraded speeds from 1 Mbps up to 2 Mbps upload with downloads between 3 and 15 Mbps (that's up to 4 times faster than what was previously available).
However, it costs $10 more than before, and there's a $49 installation fee which makes it $99 per month, but customers will get a $50 Visa prepaid card for signing, so the real cost would come out to $49 per month. In addition, there is a 2-year contract required, so the costs would be about $2,400 for the installation and equipment, assuming no early termination fees.
Another downside is that they will automatically renew your subscription (and an early termination fee still applies if you cancel within the first year).
All in all, satellite internet isn't perfect, but it could be a viable option for many rural areas that currently do not have broadband access. Using YouTube and other video streaming sites can also mean big savings on mobile data plans (assuming you get good speeds). This would be especially true if tethering with a phone plan instead of using WiFi. So don't count out HughesNet just yet.
Some Basics about Satellite Internet for Rural Areas
Satellite Internet reaches more rural and remote regions than any other type of Internet connection. So, if the satellite is your only option, know that it is still a fantastic Internet option for the country. Satellite broadband is an alternative method of accessing the internet at home.
It is sent from orbit via a satellite dish installed on the property, similar to satellite TV. It is then connected to a WiFi router in the same way as normal broadband. However, not relying on a wired network to reach every home will likely become an attractive alternative for rural residents in the coming years.
The two main satellite Internet service providers in the United States are Viasat and HughesNet. Both provide satellite Internet with decent broadband speeds to most small towns and rural regions. Although both providers have bandwidth limits, they have the advantage of being available in regions where cable, fiber, and even phone lines are not.
In particular, companies like SpaceX and Elon Musk's OneWeb are revolutionizing the technology right now, with satellites capable of providing Internet speeds of up to 300 Mbps.
To put this into perspective, you could download a two-hour HD movie in approximately four and a half minutes with satellite broadband, but it would take about 18 minutes with a speed of 64Mbps.
How to Get High-Speed Internet in Rural Areas
Viasat: Best rural availability
Rise Broadband: Best value
Windstream: Fastest possible download speeds
T-Mobile Home Internet: Best mobile Internet
AT&T Internet: Best DSL option
EarthLink: Best customer service
HughesNet: Satellite internet runner-up
AT&T Fixed Wireless: Fixed wireless runner-up
Verizon LTE Home Internet: Mobile internet runner-up
CenturyLink: DSL runner-up
Xfinity: Best cable internet option
Suddenlink: Cable internet runner-up
Provider Price Download speeds Data cap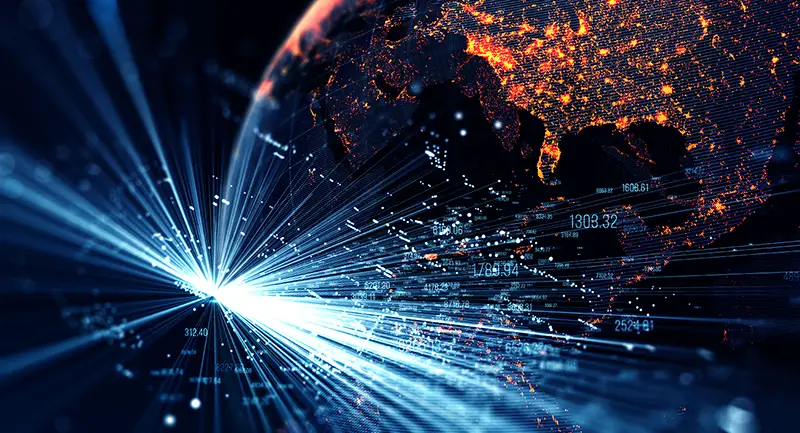 HughesNet $59.99–$149.99/mo.§ 25 Mbps 10–50 GB
AT&T Fixed Wireless $69.99/mo.§§ Up to 25 Mbps 350 GB
Verizon LTE Home Internet $60.00/mo.¶ 25–50 Mbps Unlimited
EarthLink $49.95–$99.95/mo.‡‡ 3–1,000 Mbps Unlimited
Viasat $30.00–$150.00/mo.* 12–100 Mbps 12–300 GB
AT&T Internet $45.00/mo.‡ Up to 75–100 Mbps 1 TB–Unlimited
Rise broadband $45.00–$65.00/mo.** 25–50 Mbps 250 GB–Unlimited
Xfinity $29.99–$84.99/mo.° 50–1,000 Mbps 1.2 TB
Suddenlink $30.00–$70.00/mo.°° 75–1,000 Mbps Unlimited
Windstream $27.00–$85.00/mo.† 25–1,000 Mbps Unlimited
T-Mobile Home Internet $60.00/mo.†† 25–100 Mbps Unlimited
CenturyLink $49.00–$65.00/mo. 15–940 Mbps 1 TB–Unlimited
Data effective 6/1/2021: Offers and availability vary by location and are subject to change.
*For the first 3 months.
**With successful activation. Offer available to new customers only. Limited-time offer.
†For the first 12 months.
††Sales taxes & regulatory fees included in the monthly price for qualified accounts. Not available in all areas. See full terms.
‡For the first 12 months, plus taxes and equipment. Fee.
§Requires a 24-month agreement.
§§for 12 months plus taxes. Includes a $5/mo. discount with AutoPay and paperless billing discount. $10/mo. equipment fee applies
For the first 12 months, some packages require a 1- or 2-year contract.
°°Plus taxes, fees, and other charges. Price for Life. Customers must remain in good standing and up to date on bill payments to remain on Price for Life.
Viasat is one of the most popular internet rural providers.
However, Viasat leads the satellite Internet statistics with its Unlimited Platinum 100 package, which offers 100 Mbps and 300 GB of monthly bandwidth. What is the biggest drawback? After three months, Viasat hikes your fee by $15 to $50. So keep an eye on your bill and get your wallet ready.
In addition to Viasat, other possible satellite Internet providers include HughesNet and Starlink. So even if Viasat has an Internet package that suits your requirements (and fits your budget), these two alternatives are worth investigating.
Future Satellite Internet Options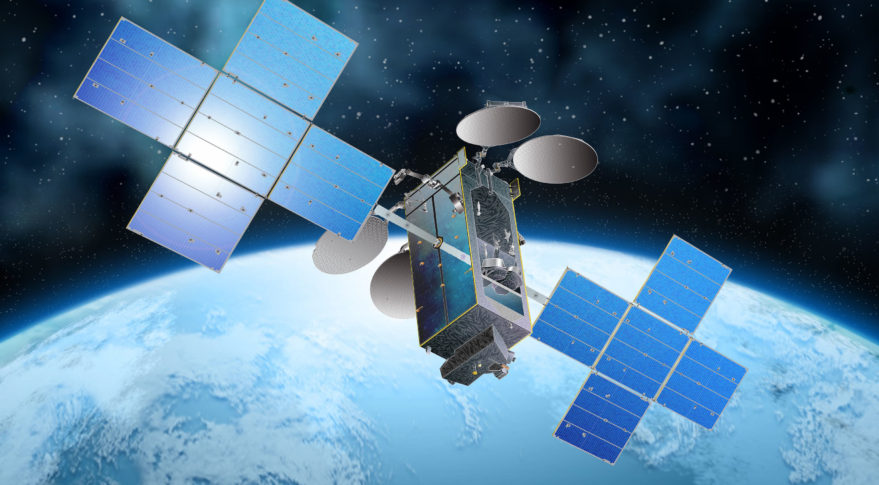 During the public beta testing phase, which could last until 2022, Starlink satellite Internet (from SpaceX) is available in limited regions. Because Starlink's low Earth orbit (LEO) satellite system is not fully established, Starlink warns its customers that service disruptions may occur.
Currently, Starlink's coverage area is limited to small areas of the United Kingdom and North America, including parts of Oregon, Washington, Idaho, Montana, Wisconsin, and Illinois. Although Starlink's initial setup fee is expensive ($499 for the router and dish), the $99 monthly fee is fair for unlimited bandwidth.
OneWeb, recently acquired by Bharti Global and the British government, plans to resume satellite launches in December 2020 and offer limited coverage of Arctic regions by the end of 2021. OneWeb expects full coverage to be available in 2022.
Amazon's Kuiper project is also building a satellite Internet network in low-Earth orbit, but users won't be able to join it until 2026.
What are the Actual Speeds that Satellite Broadband can provide?
Starlink, OneWeb, Via Sat, and other modern satellite Internet providers can occasionally achieve speeds above 300Mbps. This is equivalent to fixed-line fiber-optic Internet speeds. Such speeds can provide ultra-fast and ultra-consistent broadband connectivity to rural homes for years to come.
So far, satellite Internet speeds has only met this threshold a few times. However, as these new networks expand and become more robust, we're going to see numbers this high with much more regularity.
If you're using that connection now, you'll most likely experience average speeds of 70-100Mbps. However, that's a pretty respectable rate for pretty much everyone. It can support many users streaming HD video at the same time. Rural homes that previously could only handle basic Internet speeds will experience a significant increase in their connection.
Frequently Asked Questions
Can I get satellite Internet anywhere?
Satellite Internet service is available almost everywhere in the United States. This makes it an excellent choice for rural areas. In addition, satellite Internet is far quicker than dial-up internet and can even stream online video. Some alternatives offer speeds comparable to DSL or cable Internet.
Is Starlink better than Viasat?
Starlink uses low Earth orbit (LEO) satellite constellations, which fly above us at a relatively close distance of 550 to 1,200 kilometers (km). At the same time, HughesNet and Viasat have much higher geosynchronous orbits of about 35,000 km. So for these users, Starlink is the better choice.
Starlink's average upload speed of 13.89 Mbps (up from 13.77 Mbps in Q1 2021) is much closer to fixed broadband (17.18 Mbps in Q2 2021, 15.99 Mbps in Q1 2021). On the other hand, Viasat had the second-fastest upload speed among satellite providers at 3.38 Mbps (3.48 in Q1 2021).
Is HughesNet that bad?
HughesNet has strict data limitations and excessive latency, making it an unsuitable alternative for gamers, broadcasters, and low-cost consumers. We only suggest HughesNet if you can't get Internet access over DSL, cable, or fiber in your region.
What is the best choice for rural internet?
The best rural Internet service providers in 2021
Rise Broadband is the best rural ISP overall. Check out Rise Broadband.
Mediacom is the best rural wired internet service provider. Visit Mediacom Communications for more information.
Windstream's Kinetic. The best rural fiber Internet service provider.
Viasat is the best satellite service.
HughesNet: The fastest and most reliable rural Internet speed and reliability.
Will Starlink be unlimited data?
Instead of tiered pricing, SpaceX offers a single data package; completely unlimited Starlink Internet, similar to Viasat. Starlink Internet's $99 monthly fee puts it at the lower end of satellite internet pricing.
Bottom line
At this point, we have all relevant information regarding the topic; satellite internet for rural areas. The research generated a complete material, defining everything related to satellite internet and its actuality. In this way, we show the rural options with different plans and providers in the United States. In addition, you have a guide that offers all the options in the market to fulfill your purposes.
Anthony A. Pittman is a Tech expert with over 10 years of experience in the industry. He has a Bachelor's degree from the Massachusetts Institute of Technology and his Masters from Brigham Young University. His work includes providing information about software, computers, the internet, and other related topics for many websites including Tech Info City where he is the author.
He has been working as an ICT company since 2009 and has gained valuable knowledge on how to make technology work for people who need it most.