Is Avast Safe | An In-Depth Review Guide of Avast Antivirus
Is Avast safe? When Avast, a provider of antivirus software, was discovered to have shared personal data acquired on customers' computers with a subsidiary that sells trend analytics to Google and other big corporations, many users were astonished.
According to the antivirus company, more than 400 million individuals worldwide use Avast's software. And, according to Consumer Reports testers, it rates among the top free PC and Mac security software solutions. Avast's AVG-branded software follows the same rules as the company's other offerings.
Because of this, many individuals felt betrayed by Avast's stance on digital privacy. Avast's antivirus software appears to track users' clicks. It travels across the web, collecting data on Google searches and visits to LinkedIn pages, YouTube videos, and other websites. However, let's take a look closer.
Is Avast Safe?
Is a free antivirus program a good choice for your computer? Yes! Avast Antivirus is a safe choice, with antivirus and antispyware components that do not slow down your computer.
In my opinion, it does seem to be safe. It's been around for a while now and has gotten decent reviews from users and third parties alike. As far as I know, there have been no major security holes that have been exploited in the software so that it can be assured to at least protect you against malware.
When writing this article, they were also running some pretty big cash giveaways in celebration of a milestone they've hit in Japan, so no harm in giving them a shot. 🙂
What Avast Antivirus Can and cannot do?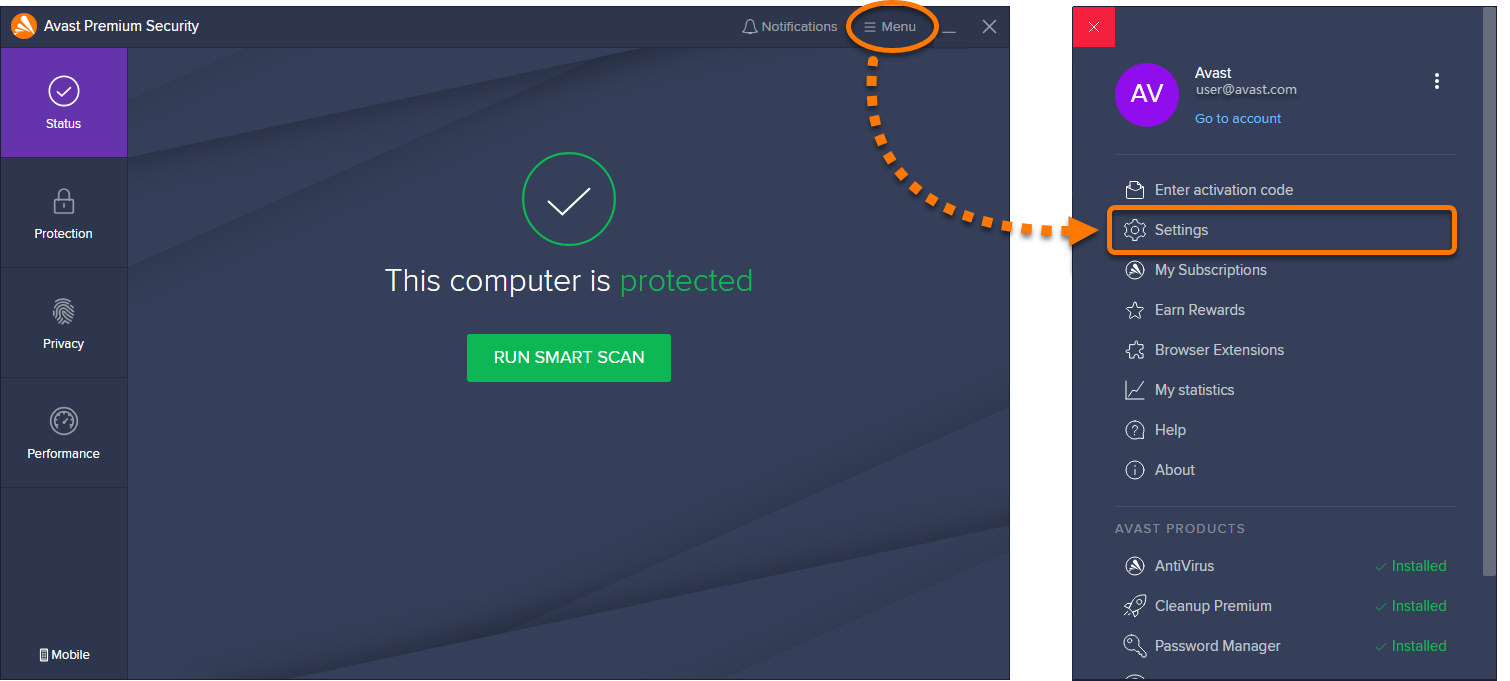 Anyone may benefit from the Avast free antivirus since, even if you don't have to pay for it, it does a fantastic job of protecting your computer. The AVAST free antivirus provides significantly more benefits than the freest antiviruses.
Avast free antivirus, for example, provides excellent antivirus protection and a slew of other features. These capabilities are a password manager, a network security scanner, and browser-independent protection against harmful URLs.
Pros
To utilize it, you don't have to pay a cent.
It contains a slew of important options
Laboratory testing shows that it performs well.
It's a breeze to download and use.
Cons
There are a lot of extras that you have to pay for.
Big company ideas cost a lot of time and money.
Avast has a history of leaking user data.
Review about Avast Free Antivirus Safeness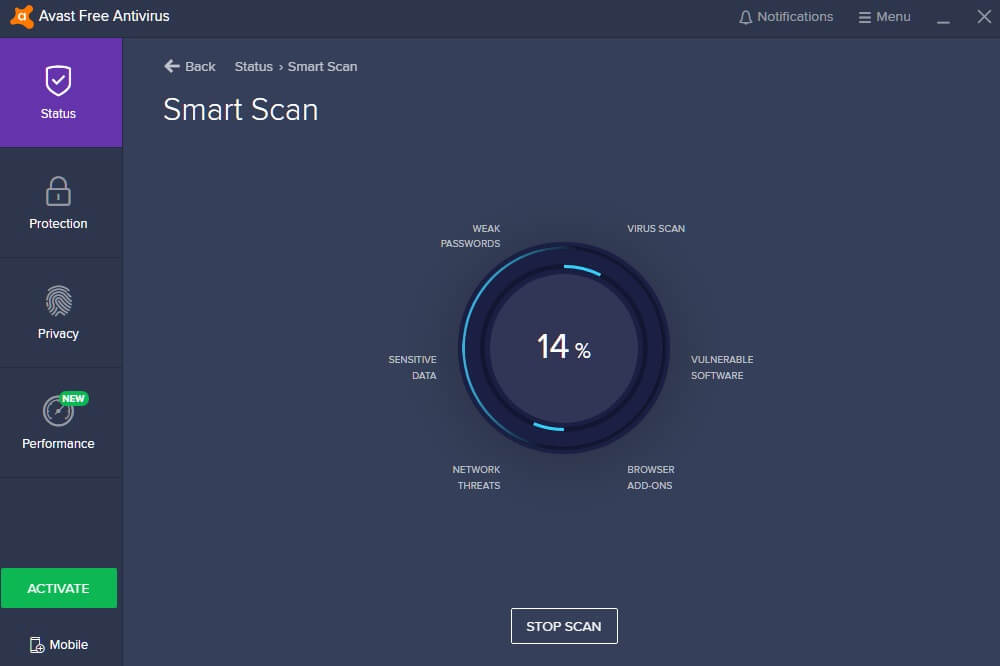 Avast's free plan includes all of the features you'd expect from antivirus software, including anti-phishing and anti-malware protection. This, given that many people pay for paid choices like Kaspersky or Norton 360, indicates that you can receive a reasonable degree of security without paying for it.
Also included in Avast's free plan are some useful features that make this option even more appealing. To help you determine if the free version is suitable for you, we've outlined all of the pros and cons of each.
Virus Scanning
Begin with the fundamentals. Quick and easy Avast virus scans are available. With the click of a mouse, you can correct any problems that have been flagged up on your computer. There are various Avast Antivirus tiers to choose from. It's a real piece of software with a lot of power.
Third-party testing metrics routinely rank it in the top three. For the majority of users, the free version will suffice. Go with the premium version if you frequently visit questionable websites.
A business version is also available. Using minimal system resources, they all perform perfectly and are extremely efficient. AVG, a rival of Avast, was recently purchased by the antivirus company.
For more information on privacy and data security
According to the antivirus company, more than 400 million individuals worldwide use Avast's software. In addition, according to Consumer Reports testers, it rates among the top free PC and Mac security software solutions. Avast's AVG-branded software follows the same rules as the company's other offerings. Because of this, many individuals felt betrayed by Avast's stance on digital privacy.
Anti-malware measures
Again, this isn't exactly a ground-breaking function in the world of antivirus programs. However, it's still necessary to have this conversation. In addition, Avast's anti-malware features include:
It protects against threats in real-time by running in the background and blocking them as soon as they arise.
Malware detection prevents you from distributing infected files to other people.
Scan your entire computer or device in-depth to find any malware that may be lurking inside. Removable drive scans are used to check for viruses on portable storage devices such as CDs, DVDs, USB sticks, and other similar types of discs.
You can achieve a more precise and faster scanning of individual files or folders through custom scans. The ability to run scheduled scans when you're away from the office. Every 30 days, you'll receive a personalized security report. It automatically updates new features and real-time security updates.
Compatibility with various operating systems
Avast's availability on all major platforms is a big benefit. Windows, Mac, iOS, and Android are all supported, and Linux and Chrome OS. For added convenience, the site knows what platform you're using and tailors all your results on the website so that you only see the most relevant information.
Email security is a matter of concern.
The free edition of Avast also provides decent email security. Scam-alerting sites are flagged and blocked, and phishing emails and web trackers are disabled. And because email is one of the most popular ways to catch a computer virus, this feature is really helpful in weeding out a lot of potential hazards.
Antivirus software from Avast
Compared to Avast's free plan, the Premium version has a few more capabilities that can make a major difference in protecting your computer against malware, viruses, and other online threats. However, is it worth it to pay for them? Why not has a look?
Wireless security alarms are sent in real-time.
You get Wi-Fi protection for free, but the Premium plan notifies you of any potential risks in real-time, which is a big difference. When someone joins your Wi-Fi network, you'll be notified immediately.
If your Wi-Fi speeds are constantly being slowed down by a neighbor streaming videos on your network or if you want to be warned whenever a possible hacker attempts to access your Wi-Fi, the premium plan is a good option.
Sniper anti-ransomware
In addition, the Premium package includes a ransomware defense. Thanks to this security measure, ransomware attacks on your files and photos are no longer possible. No one else will be able to access your papers unless you permit them to do so.
Frequently Asked Questions
Avast antivirus is safe?
Avast's basic virus protection is adequate, but it emerged earlier this year that the company had been selling highly sensitive web browsing data to some of the world's most powerful corporations.
As many as 100 million smartphones were tapped into by Jumpshot, a marketing technology subsidiary of the company. Even though Avast appears to have moved on from this incident, it raises the question of whether or not Avast products are safe.
Is Avast an effective antivirus program?
Yes, in the grand scheme of things. Avast is a solid antivirus that delivers a reasonable level of security protection. The free version has a lot of functions, but it doesn't defend against ransomware attacks. It is necessary to get a paid-for option if you want superior protection.
Is Avast free of charge?
Yes. You won't have to pay a penny for the free version. It will provide a minimum level of security to you without costing you a cent. But if you want more advanced computer security, many paid choices have more features and better customer service.
Is Avast Antivirus slowing down my PC?
Maybe a little! Avast is no exception for performance issues caused by antivirus software. Full scans may reveal this more clearly.
Can You Save Money with Avast Premium Security for Mac OS X?
Ransomware protection is the only thing that interests me. If you've never heard of it, it's a form of malware that encrypts your entire hard drive and then demands payment to unencrypt it.
Periodic backups are the strongest defense against these types of attacks. If you suffer a malware attack, it's simple to recover the Mac if you've been backing it up regularly (assuming the backup drive was not encrypted either). It's a decent free version. It is excellent at detecting and removing malware and provides real-time protection.
Bottom line
If you're an online player, Avast's free antivirus will come in handy. Antivirus software keeps malware from invading your computer while you play, and it also disables certain features, allowing you to enjoy the game more fully.
Some customers still complain about how tough the AVAST antivirus operates and a few minor peculiarities. For example, it detects around 60% of viruses, indicating that 40% of all viruses go undiscovered by this program. Also, there is a lot of advertising, it takes a long time to scan, and its module cannot prevent hackers from getting in.
For the most part, you may safely use Avast's free antivirus software on your computer. It would help if you used it with a data backup and anti-malware tool to get the most out of it.
You can get both of them for free, and they'll enhance the security of your smartphone. Additionally, there are features in the online gamer mode that automatically identify when you begin playing online and promptly suspend some functions, allowing you to play your online game with the least amount of interruption.
Anthony A. Pittman is a Tech expert with over 10 years of experience in the industry. He has a Bachelor's degree from the Massachusetts Institute of Technology and his Masters from Brigham Young University. His work includes providing information about software, computers, the internet, and other related topics for many websites including Tech Info City where he is the author.
He has been working as an ICT company since 2009 and has gained valuable knowledge on how to make technology work for people who need it most.