How to Open a Password Protected RAR File without Software
Have you ever received a password-protected RAR file and needed to open it but didn't have the necessary software? This blog post will show you how to open a password-protected RAR file without software. All you need is a few free, simple tools that can be downloaded in less than five minutes. You won't even need administrator privileges on your computer!
At the end of this post, you'll know how to get those pesky password-protected files unblocked and where they're usually stored. RAR files are usually used for compressing large amounts of data into one single compressed file, making it easier for users who want or need to share large documents with others or transfer them from one device.
There are different ways to do this, including:
How to Open a Password Protected RAR File without Software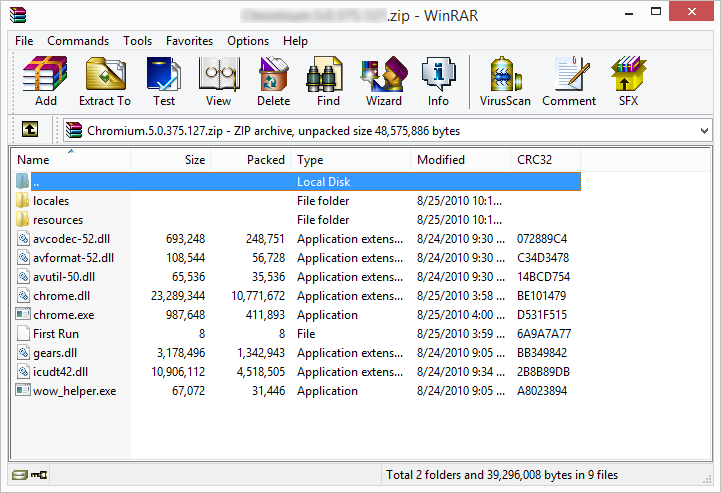 First procedure: Guess the RAR password with which you use frequently
Second procedure: Recover RAR password online
Third procedure: Unlock WinRAR file password with Notepad
Fourth procedure: Open password-protected RAR file with CMD
What if you can't open a password-protected RAR file without the software?
RAR files turn us upside down if we forget the passwords, and this is because you must decrypt the file to regain access to the data. However, this article will teach you how to open a password-protected RAR file without software by describing steps A (structured in 4 ways) and B.
Detailed description
If you wonder how to open a password-protected RAR file without software, follow these procedures
First procedure
If you wonder how to open a password-protected RAR file without software, follow these procedures
Glimpse the RAR password of continuous use
This procedure depends on who creates the password, as they are the people who are aware of the use of the password.
Try to use easy-to-remember or previously used passwords.
Examples of passwords can be personal data so that you will guess them more quickly.
Second procedure
Recover RAR password online
An online RAR password unlocker is used when trying to guess the password fails.
For example, this online unlocker can be, Online Hash Crack, used to recover passwords for files of 200 MB maximum.
Third procedure
Try to unlock the password of the WinRAR file with Notepad.
This is a very viable procedure, even if it sometimes doesn't work. This procedure consists of following the following steps:
Using the Notepad application, open your locked RAR file.
Press CTRL + F and enter Ûtà to find what to replace with 5³tà '. Then search for 'IžC0 and replace it with IžC_0
When finished, proceed to store the changes you made. Ready, you can now open the RAR file using the usual application and this time without prompting you for a password.
Fourth procedure
Applying CMD open password protected RAR file.
Using CMD is another alternative that only requires writing several command lines and making a batch script. But You must remember that this procedure works only with numeric passwords.
On the other hand, this method is not highly recommended since making a mistake on the command line will damage the information or the operating system.
Confirm these steps:
First: unfold your Notepad and enter the code for the batch script.
Second: as "Cracker.bat" stores the file, verifying that the file extension is .bat.
Third: find the .bat file and proceed to open it. The command prompt will open.
Fourth: type both the name and location of the locked RAR file and hit enter.
Fifth: the decrypted password will appear on the screen after a while.
Don't open password-protected RAR files without software.
When the above-described procedures to open a password-protected RAR file without using any software don't work, you can use a more successful technique like third-party software.
Passper for RAR is a resource that minimizes recovery time in two steps without data loss or leakage.
If you want to solve this and unlock the RAR password using Passper for RAR, do the following steps:
Run Passper for RAR so that you can access the add files window. Locate the file and click Open so that you can load the file into the program. Select the procedure that suits you best.
Click on "recover," and when finished, the password will be displayed on the screen.
Frequently Asked Questions
How to extract password-protected RAR files without passwords?
Using either of these two methods:
Extracting the encrypted RAR file with the command prompt.
Using iSunshare RAR Password Genius extract encrypted RAR files.
How to unlock encrypted RAR files without a password?
If you have a password that protects your files, then SunShare RAR is the perfect tool to extract them for safekeeping. This program will prompt every step of the process and make sure no sensitive information goes anywhere it shouldn't!
How can I extract protected RAR files without a password?
Detach the encrypted RAR file with the command prompt or remove encrypted RAR files with SunShare RAR Password Genius.
Why remove the password from the RAR file without using the software?
Because there are huge numbers of password breakers on the online market, but it turns out that some of them don't work. As a result, passwords must be removed to secure valuable information such as PDFs.
How to lock a RAR file with a password?
Avoid the visibility of your RAR file on your PC.
To avoid modifications, add a lock to your RAR file to avoid opening or modifying it.
Backup allows you to view your RAR file but cannot be changed.
Do password encryption to take care of your RAR file. You can also use "File Encryption" as an alternative program to WinRAR. But the idea is to hide or block it.
Try to lock a RAR file by following the steps below.
Open EaseUS LockMyFile, register by adding an email address, and configure a software protection password.
Click on the Lock file. There you will see three alternatives: Lock files, Lock folder, and Lock drive.
Click Lock file (s), select the file to lock from your computer, and click Open.
Click Lock Folder. Select the destination folder and click OK.
Check the status of your selected files or folders.
Bottom Line
According to your interests and circumstances, select the procedure to open a password-protected RAR file without or with software.
It would be best to use a password unlocker such as Paper for RAR or PassFab for RAR. When selecting a RAR password unlocker, bear the following points in mind:
The success rate (how successful it is in recovering passwords) and the rate of recovery (how long does it take to recover a password).
Adaptability (does it work with all or at least most RAR versions). Methods of attack most password unlockers employ at least three of these four attack methods: brute-force assault, mass attack, dictionary attack, and combination attack.
Anthony A. Pittman is a Tech expert with over 10 years of experience in the industry. He has a Bachelor's degree from the Massachusetts Institute of Technology and his Masters from Brigham Young University. His work includes providing information about software, computers, the internet, and other related topics for many websites including Tech Info City where he is the author.
He has been working as an ICT company since 2009 and has gained valuable knowledge on how to make technology work for people who need it most.