How to Make Someone Lag with their IP | An Expert Guide
You don't necessarily have to slow down your Internet access speed. However, you can slow down the Internet access speed of other users on the same network for various reasons. If you slow down other users, you take bandwidth away from them. Learn how to make someone lag with their IP.
For example, you can download large BitTorrent files more easily, reduce slowdowns in games or even watch your favorite TV show on Netflix without buffering problems. If the application reaches as numerous users as possible, it must work sufficiently well at different network speeds.
Suppose you are using a shared internet connection. In that case, you may need to reduce your internet connection speed to meet the internet usage limit, which your internet provider usually sets.
How to Make Someone Lag with their IP
This often happens in small offices where several users are trying to use a large amount of bandwidth.
Internet connections can be slowed down using special software that limits bandwidth.
To reduce the speed of other users' IP addresses, download and install Traffic Shaper XP.
Run the program. Select "All Programs" from the Start menu. Click on "Traffic Shaper XP" and select "Traffic Shaper XP Client."
Click on "File" in the main menu and select "New Rule."
In the "Network Map" drop-down menu, select the type of Internet you wish to use, and in the "Address" drop-down menu, select the address for which you wish to limit bandwidth.
The address can be downloaded, uploaded, or both. Now click on the "Next" button.
Enter the rule's name and select Bandwidth Limit from the Bandwidth Limit drop-down menu in the Rule Name text box.
Leave the other settings unchanged and click Next to complete the rule configuration.
Click done to add the rule to the list of rules
This innovative trick allows you to reduce your Internet access speed based on your IP address.
What are other ways to reduce the speed of an IP Internet connection?
How to Use NetLimiter
Step 1:
Download and install NetLimiter.
How to use NetLimiter to check the speed of your Internet connection.
Step 2:
Run the program.
Download the program and run it. Download and install NetLimiter. Step 2: Download and install NetLimiter.
Step 3:
Click the "Limit" button.
Select the "Limits" button.
Click on the "Limit" option. A speed text box will appear in front of each program.
Step 4:
Enter the maximum Internet speed you wish to set for each application and click the "Limit" box in the text box.
This will set the speed limit for that application. Now click the "OK" button.
Using the CC Proxy Server
Step 1: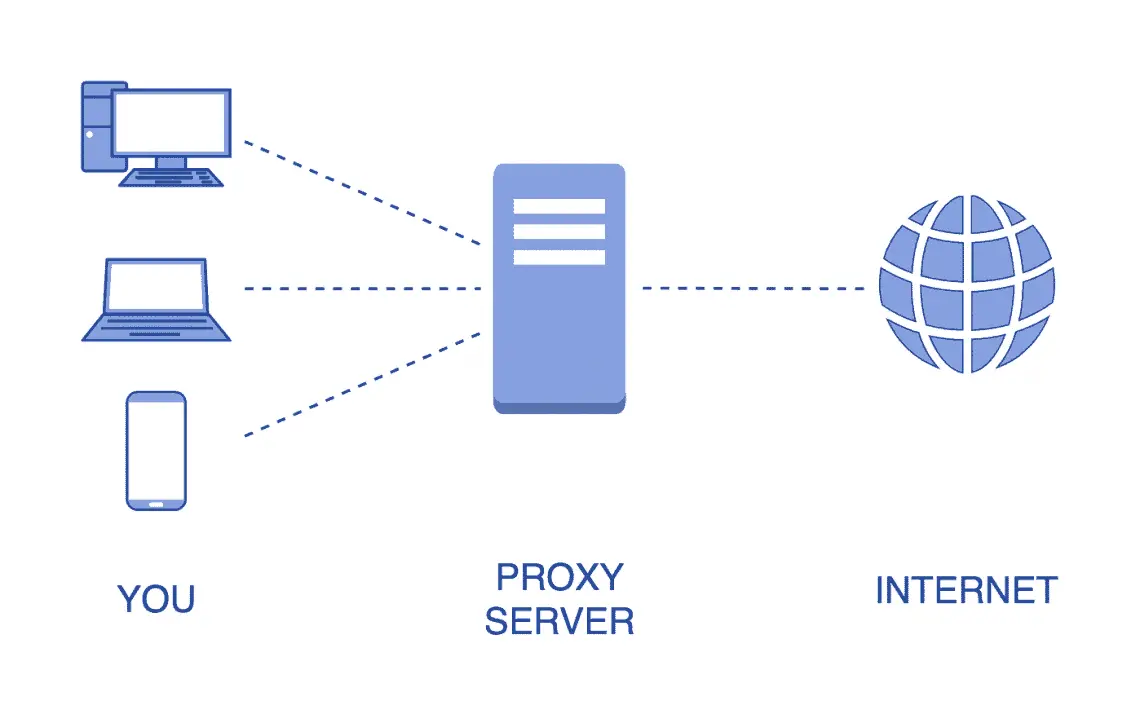 Download and install the CC Proxy software.
Step 2:
Click Accounts.
Click Accounts in the toolbar, and then click New in Manage Accounts.
Step 3
In the Manage Account box, type the IP address of your computer.
IP Bandwidth text box/In the IP Address, enter the IP address of your computer.
In the Bandwidth text box, enter the desired bandwidth and click on the application you want to apply the bandwidth limitation.
Step 4:
Step 5:
Click Apply Bandwidth Restriction to add a bandwidth restriction entry to your computer in Account Manager.
Simulate a slow Internet connection on your iOS device.
To simulate a slow Internet connection on an iOS device, testers must access the development settings.
This procedure requires a Mac with XCode installed.
This allows you to simulate a slow internet connection on an iPad or iPhone.
Download XCode for Mac.
Connect your iPhone or iPad to the XCode application.
The device will ask you if you trust the computer. Click "Yes."
Go to the device settings menu and select "Development Settings." You can do this even if your device is offline.
Under "Settings," select "Network Connection Settings."
A list of different network profiles will appear. Please select one of them. If necessary, add the default settings.
Make sure the incoming bandwidth, outgoing bandwidth, bandwidth, and delay settings match the desired network speed.
Click Enable. Preselection is now enabled.
This requires physical access to all devices under test, which is time-consuming, complicated, and not an efficient way to test iOS apps. Click.
How to Simulate a Slow Internet Connection in Android?
To simulate an unreliable internet connection in Android, try using Charles proxy server.
Download and install Charles Proxy
Click on Proxy > Proxy settings.
Click on the "Enable blocking" button.
Select the default restriction settings or manually enter the desired default settings.
Click the "OK" button.
Select a proxy server.
Click the "Start Removal" button.
Your computer's local network is now set to the speed required by the tester.
Measuring the speed of the Internet connection
We all know the connection speed from our telecom service provider, but sometimes we wonder if it should be.
There can be many reasons, but the first test is always the same: take a measurement.
It's easy, but it can be even harder if you don't know which way to turn it.
Testing the connection speed
There are many sites on the Internet where you can measure your connection speed. "Type 'speed test' into Google
There are simple sites like TestVelocidad.EU, Test-velocidad.com, and SpeedTest.
Movistar, Vodafone, Ono and Euskaltel also perform tests.
Once connected, your operator and IP address are always visible.
There is also a "Start" button to start the test. Note that almost all networks usually have a lot of paid ads on the network.
So in some cases, this start button may be slightly hidden.
The test usually starts by measuring the connection response time (PING).
The download process is then started and the speed reached is measured, followed by the download speed.
After completing the test, measurement results are displayed on the screen and compared with the desired speed to see if they match expectations.
The same applies to cell phones. There are special programs for these tests, but you can use the same programs on your computer.
However, in this test, the speed is measured via a mobile connection, and the connectivity is checked by downloading data. If you have little data, avoid these measurements.
Frequently Asked Questions
How can I intentionally slow down my Internet connection?
To intentionally slow down your internet connection, download the software described in this article and follow the instructions to complete this task.
Can I slow down the Internet connection of other users?
Yes, you can. Since everyone is using the same connection, people using wireless networks suffer from data slowdowns and pings caused by other users. This often happens because everyone is using applications or downloading files that require a lot of bandwidth.
How can I intentionally slow down WIFI?
Use the NetLimiter tool; download and install it.
Use Traffic Shaper XP; download and install Traffic Shaper XP.
Use CC Proxy Server; download and install the CC Proxy Server software.
How can I make my Wi-Fi connection accessible to other users?
To limit the Internet speed of other Wlan users, you need a web browser and an active Wlan router. Limit the speed of other users, set a new rule on the router to limit the speed of other users.
This feature is available on all router models, regardless of the company using the router. For more complex cases, you can also use applications such as NetLimiter or CCProxy.
How can I slow down everything in my house consciously and frugally?
You can set up your Wi-Fi network in a few simple steps, use routing features, and manage your network anywhere. With an app like Nighthawk, you can easily access your router's features. Access from anywhere – monitor and control your home Wi-Fi connection from anywhere.
Bottom line
Our homes are often visited by people who can disrupt our networks. The best solution is to limit the bandwidth to have limited access to the Internet but full access to their devices. This is usually very useful if you want to create an online game or use a streaming service.
Anthony A. Pittman is a Tech expert with over 10 years of experience in the industry. He has a Bachelor's degree from the Massachusetts Institute of Technology and his Masters from Brigham Young University. His work includes providing information about software, computers, the internet, and other related topics for many websites including Tech Info City where he is the author.
He has been working as an ICT company since 2009 and has gained valuable knowledge on how to make technology work for people who need it most.