How to Install Software without Admin Rights Windows 7 | Expert Guide
Installing software on a PC is usually straightforward and doesn't necessitate administrator rights. Even if you have administrative rights, there are times when you will require them, and it will be impossible to install the software unless you know the password. Fortunately, there is a flaw in the Windows operating system that allows you to gain administrative rights. Let's learn how to install software without admin rights windows 7.
How to Install Software without Admin Rights Windows 7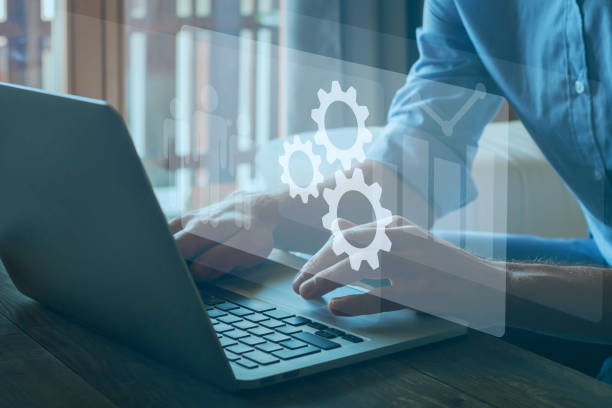 To begin, select "Start > Shutdown > Restart" on your computer's start menu."
Once the machine starts rebooting, press "F8" three times on the first screen. Then, from the "Boot Options" menu that displays, pick "Safe Mode." Input "Enter" to continue."
Next, select the "administrator" account instead of your own on the login screen. Even though Microsoft includes this account, it is hidden by Windows. You don't need a password to access it.
Open the "Control Panel" by going to "Start > Settings > Control Panel." Manage user accounts by double-clicking on "User Accounts" and selecting "Manage user accounts." Please choose a username.
Select "Change Account Type" and then "Computer Administrator" by clicking the circle next to it. You can now leave the control panel by clicking "Apply" at the bottom of the page.
Go to the Start menu, select Shutdown, then Restart to restart your computer. Using your normal account, you can now install software on your computer after a reboot.
Now, let's check two possible scenarios where you can do this as well:
Instance 1: Unable to run EXE programs due to the lack of an administrator password
It's recommended that you change or erase the Windows administrator password and then install any programs you wish on your Windows 10/8/7 machine while you're logged in as administrator.
Recommend the Windows password reset DVD if you want to reset your Windows password successfully. You can use Windows Password Genius to make an additional reset CD and the one generated by the built-in capability of Windows. The recovery disk you can generate now on another machine might work if you can't find a reset disc previously created for your administrator.
Step 1: Create a recovery CD for Windows.
Learn how to use Windows Password Genius on another computer to make a password reset DVD for a locked account or computer.
Step 2: Password for Windows administrator can either be reset or removed.
Typically, a bootable USB or CD is used to make the password reset the drive. Insert the disk into your computer, and log in with the administrator account you created earlier.
The first step is to boot up or restart your computer and select the USB drive as the first boot option. It will list the system and user account details if you use a Windows password reset program.
When prompted, enter the username and password of the administrator whose account you'd like to reset.
When prompted, click yes to confirm your action and erase the Windows administrator password permanently from the system.
Finally, click the Reboot button and Yes to immediately eject the computer's disk. Wait for the computer to start up from the hard drive.
Step 3: Sign in as the administrator by selecting the option on the login screen.
You will have a non-admin account to install EXE applications.
It may seem impossible that you could use a Windows computer without an administrator account to perform tasks such as software installation, but this is more often the case when an administrator account has not been created and the built-in administrator has been disabled.
What can you do if you still want to Install Software on this Computer?
Follow the steps below to change from a standard user to an administrator in safe mode.
Boot into safe mode on your Windows PC.
You can usually restart your computer by going to Start, Shutdown, Restart. After the computer has restarted, press F8 on the first screen. That's when you pick Safe Mode in the Boot Options menu. Press the Enter key on your keyboard.
Use the built-in administrator and sign in without a password by selecting this option. You can also use windows Password Genius to create a new administrator account if you don't know the password.
In Control Panel, change the ordinary user to administrator.
First, you should open the Control Panel on your computer and select manage another account.
After selecting the normal account type, select the option to change your account type.
Apply these changes by selecting administrator and clicking Change Account Type in the drop-down menu.
Leave Control Panel and restart your PC.
Instance 2: Log in with the new administrator account and proceed as normal with installing apps
Why do some Windows applications require administrator privileges to run?
Some files (logs, configs, etc.) in the C: Program Files (x86), some apps folders may require (for changes) admin credentials capabilities. This directory is set to have no editing (writing and modifying) permissions by default. For this program to function properly, you must have administrator privileges.
To resolve this issue, a user (or the built-in Users group) must be manually granted edit or write permissions on a specific app folder.
However, we don't suggest storing the application's data in its own C:/Program Files directory. You should store app data in user profiles rather than on the device. However, the app creators' laziness and stupidity are to blame.
The system administrator can only run software that requires administrative privileges.
Using the RunAsInvoker parameter, we previously showed how to turn off the UAC prompt for a specific app. The problem with this approach is that it doesn't have enough flexibility.
In addition to using the option, you can also utilize RunAs with your saved administrator password (in the Windows Credentials Manager). It's also insecure because the user can launch any program on this machine with the saved administrator credentials password.
To make things easier, we'll use UAC (the User Account Control slider at Levels 4, 3, or 2) to make any software run without administrator credentials (without typing the admin password). For instance, take the Registry Editor, regedit.exe (located in the C:\Windows\ folder).
The app icon has a UAC shield over it. If you see this icon, running this program will require you to elevate your privileges through the use of User Account Control (UAC).
The first time you run it, you'll enter your administrator credentials by the User Account Control window. The software will not launch if you don't enter a password and confirm elevation.
For this software, let's try to get around the UAC request.
Create a text file called run-as-non-admin.bat and place it on your desktop with the following code:
The following command will start the program with one percent of one percent. Drag the EXE file you wish to execute to this BAT file on the desktop to force regedit.exe to run without administrator privileges and suppress the UAC prompt.
A UAC prompt and an administrator password are no longer required when using the Registry Editor.
The regedit.exe process does not have an elevated status if you open the Task Manager and add the Elevated column (run with non-admin user permissions).
You can use the BAT file to run any program. The executable file's location is all that is needed.
Set the Application Path to: "C:/Program Files/SomeApp/testapp.exe" cmd /min /C "
Start with __COMPAT LAYER=RUNASINVOKER and the appropriate settings. % of Applicants "Percentage of the path if you'd like to run all programs without requiring a high context menu, that's also possible. By double-clicking the RunAsUser.REG file, you can import it into the Windows registry as an executable (you will need administrator permissions to apply this change).
Version 5.00 of the Windows Registry Editor [HKEY CLASSES ROOT\*\shell\forcerunasinvoker] Attribute: "Run as user without elevation of UAC privilege" [HKEY CLASSES ROOT\*\shell\forcerunasinvoker\command] ============= @="cmd /min /C "set __COMPAT LAYER=RUNASINVOKER && start '% 1' Then, in File Explorer's context menu, pick "Start as user without UAC privilege elevation" to run any program without administrator privileges.
Frequently Asked Questions
How do I get administrator permission to install a program?
These are the steps:
Right-click the Start button.
Command Prompt is the option.
Press Enter to execute the command net user administrator /active: yes.
In Start, click the user account tile at the upper left and select administrator.
Sign in by clicking the Sign in button.
Locate the software or.exe file you wish to install and click on it.
How do I install a program as an administrator in Windows 7?
Run a program as an administrator indefinitely.
Take a look in the program's directory.
You can do this by right-clicking on the app icon (the .exe file).
Make your selections.
Select the Run This Program as Admin option from the Compatibility menu.
Click Yes.
Accept the User Account Control window if it appears.
How do I bypass administrator rights on Windows 7?
The first step is to restart your Windows 7 computer by hitting and holding down the F8 key while the computer boots up. Press Enter on the next screen to select Safe Mode with Command Prompt. Next, type net user and press Enter in the command prompt window that appears. Then you will see all user accounts for Windows 7 in the window.
The password to my administrator account isn't there.
Press Win-r on a machine that is not part of a domain. Enter compmgmt. msc in the dialog box. Then, press Enter.
Select the Users folder in Local Users and Groups.
Right-click and select password on your Administrator profile.
Make sure you follow the on-screen instructions to finish the task successfully.
In Windows 7, how do I unlock a user account?
Regaining access to an account that has been locked out
To do this, open the Local Users and Groups management on your operating system.
Select Users from the left-hand menu. Double-click on the locked-out user account in the right pane beneath the Name column. Uncheck the account locked out of the box and click OK for the record.
Remove the Local Users and Groups manager from your system.
Bottom line
Today's computers come with a safety mechanism. Typically, you can configure them to need an administrator password to install applications. You can accomplish this with Windows 10 and Mac OS X, respectively. As a result, you can prevent the downloading of viruses.
Experts recommend creating a second account for regular use and restricting downloads to your admin account, even on a personal computer. For example, try downloading a game from Steam with no installation privileges, and you'll likely get annoyed.
Installing an application without administrative privileges isn't impossible. Steam, for example, asks you if you want to install as an administrator if you don't have the proper permissions.
Steam games and other applications that require administrative privileges may require additional actions to be taken to run once they've been downloaded. Right-click on the exe file and select "Properties" once you've navigated to the directory where it was installed. "Run this program as an administrator." Finally, check out the Compatibility tab.
Anthony A. Pittman is a Tech expert with over 10 years of experience in the industry. He has a Bachelor's degree from the Massachusetts Institute of Technology and his Masters from Brigham Young University. His work includes providing information about software, computers, the internet, and other related topics for many websites including Tech Info City where he is the author.
He has been working as an ICT company since 2009 and has gained valuable knowledge on how to make technology work for people who need it most.