How Much Does a Software Engineer Make an Hour | Global Comparison
It's a common question how much does a software engineer make an hour? According to statistics report the hourly wage can range from $74.28 to $21.39. Thus, most software engineer salaries in the United States range from $38.46 (25th percentile) to $56.01 (75th percentile). It is estimated that a software engineer working at a start-up company in the United States earns approximately $95,856 per year, equivalent to $46.08 per hour.
| | |
| --- | --- |
| Average Wage | $46.08 / hr |
| Average Salary | $95,856.00 / yr |
| Hours Per Week | 39.5 hrs |
Software Engineer, I Hourly Salary in the United States
The average hourly income; for a Software Engineer I in the United States is $34; the range often ranges from $30 to $38. It can vary greatly depending on education, certifications, additional talents, and the number of years worked in your field.
Software Engineer I Job Description
The Software Engineer I; creates software applications, designing and developing them. Throughout the application development process, performs coding, debugging, testing, and troubleshooting. A bachelor's degree is required for the Software Engineer I position. In most cases, reports to a manager, in a support role, the Software Engineer I, work on projects/subjects of modest complexity. The work is carefully supervised. Typically 0 to 2 years of similar experience is required to be a Software Engineer.
Software Development Hourly Rate: Global Comparison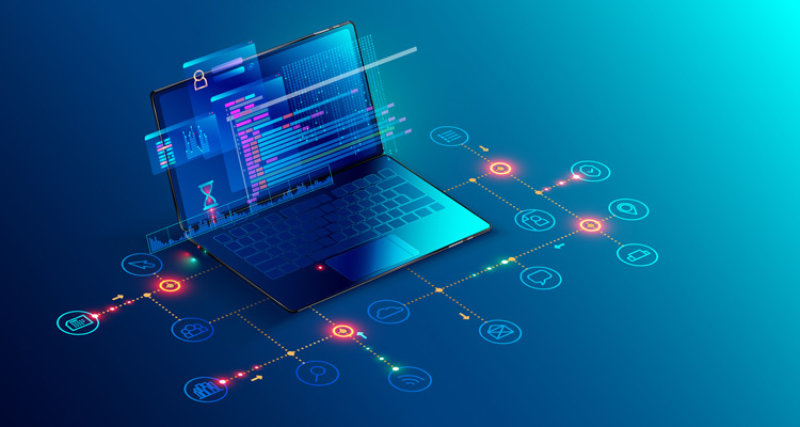 North America is considered to have the strongest economy in the world.
When it comes to the IT market, it is known for having the world's cutting-edge software services business. 40% of the $5 trillion global IT market resides here, primarily in the United States; more than 520,000 software companies are there.
American IT companies; operating in a unified marketplace are known for delivering robust and sustainable solutions, dominating the industry. The intense focus on technical expertise, competitive approach, and growing demand for software will drive the expansion of the North American IT sector.
North American hourly pay for software engineers
| | | | |
| --- | --- | --- | --- |
| | Junior | Middle | Senior |
| Estados Unidos | 34$ | 47$ | 57$ |
| Mexico | 4$ | 7$ | 12$ |
| Canada | 25$ | 56$ | 61$ |
New Zealand and Australia
Australia and New Zealand are known for their magnificent landscapes and distinct lifestyles. They have robust economies and abundant natural resources. In both places, the IT sector is diverse and sophisticated. This encourages investment and enables companies to compete successfully in the global technology arena.
Hourly pay in New Zealand and Australia for software engineers
| | | | |
| --- | --- | --- | --- |
| | Junior | Middle | Senior |
| Nueva Zelanda | 18$ | 27$ | 33$ |
| Australia | 26$ | 36$ | 51$ |
Europe's Western Front
Western Europe is one of the most prosperous regions in the world. After several periods of uncertainty, the region has evolved to where it is today: strong, optimistic, and economically advanced. Today, Europe, particularly the Western region, is considered one of the richest regions in the world.
Hourly pay in Western Europe for software engineers
| | | | |
| --- | --- | --- | --- |
| | Junior | Middle | Senior |
| Norway | 20$ | 31$ | 38$ |
| U.K | 22$ | 33$ | 43$$ |
| Spain | 13$ | 22$ | 29$ |
| Germany | 22$ | 31$ | 41$ |
Europe's Eastern Front
Over the past five years, the economic situation in Eastern Europe has dominated the headlines. Unfortunately, there has been a significant increase in the unemployment rate and a worsening of wage trends. Moreover, as elsewhere in the world, unexpected outbreaks of pandemics cloud the forecast. The information technology industry is reviving making it one of the world's leading IT outsourcing destinations.
Hourly pay in Eastern Europe for software engineers
| | | | |
| --- | --- | --- | --- |
| | Junior | Middle | Senior |
| Poland | 10$ | 17$ | 24$ |
| Russia | 7$ | 13$ | 21$ |
| Ukraine | 6$ | 16$ | 24$ |
South America
Because of its proximity to the United States, it is proactive in various industries, particularly manufacturing. However, as we all know from history studies, this region has led to instability, a wide gulf between rich and poor, widespread discontent with the government.
However, despite their struggling economies, South American nations have joined the technology race. According to the study, the South American IT services industry; will expand by $61.35 billion between 2021 and 2026. In addition, a large talent pool, less competition, and increasing IT; make it attractive for foreign corporations.
Hourly pay in South America for software engineers
| | | | |
| --- | --- | --- | --- |
| | Junior | Middle | Senior |
| Argentina | 4$ | 7$ | 9$ |
| Brasil | 6$ | 9$ | 13$ |
Asia
Although most Asian economies can be considered sophisticated, there is a huge discrepancy between them. The area is home to nations with a thriving economy, such as Japan and some impoverished regions, Afghanistan and Cambodia.
Hourly pay in Asia for software engineers
| | | | |
| --- | --- | --- | --- |
| | Junior | Middle | Senior |
| India | 4$ | 7$ | 11$ |
| Philippines | 4$ | 8$ | 9$ |
| Vietnam | 3$ | 6$ | 10$ |
Africa
Sustainable economic and social development in Africa is a key global goal. Before the epidemic, Africa's economic prospects were optimistic but are now clouded by uncertainty. Moreover, only about one-third of local nations achieved inclusive growth, combating both poverty and inequality.
Hourly pay in Africa for software engineers
| | | | |
| --- | --- | --- | --- |
| | Junior | Middle | Senior |
| Egypt | 2$ | 4$ | 5$ |
| Nigeria | 1$ | 2$ | 3$ |
| South África | 7$ | 12$ | 18$ |
Software Engineer, a Career Path
There are several paths to becoming a software developer. Some people discover their enthusiasm for coding in a high school or college club; others discover it late in their careers.
Everything you need to know about the career paths of software developers.
Consider what kind of work interests you; the software world is very broad; you should thoroughly research which part you identify with to get started.
Get skills and the necessary training; logical understanding is necessary to be in the software world. It is acquired with study, not only by a university. There are campuses, courses, and guides that help to develop these skills.
Find some practices; it is necessary to carry out the knowledge that you are acquiring. In this way, you will translate the ideas into something real. The ideal way is to develop the theoretical context to practice, show an application or program based on your acquired knowledge. In this way, you can build a portfolio that demonstrates your skills and their evolution.
Start your career as a junior software engineer; it is necessary to certify your knowledge. Without a university or technological endorsement, you cannot practice with criteria. Very few professionals are considered if they do not have a degree that supports their scholarship and skills.
To advance to the position of Senior Software Engineer is the goal. The ideal in the career is to be recognized as an expert in your area, in addition to the economic benefits that usually come with it.
Frequently Asked Questions
Software engineers sometimes receive restricted stock units or long-term incentives, but what are they?
A growing portion of total salary packages exceeding $250,000 in the United States and €150,000 in Europe include stock. Software developers routinely receive a significant amount of stock from both publicly traded companies and start-ups.
What is the minimum salary for a software engineer in the United States?
An entry-level software engineer earns $80,704 per year in the USA, while senior engineers earn $133,000.
Do software engineers earn more than other types of engineers?
Software developers are in high demand and earn a lot of money. The average pay for a software engineer is higher than the industry average in many other sectors. Within software development, there are several specializations, each with its own set of norms and standards.
How much more can I earn if I become a Senior Software Engineer than a Software Engineer?
An entry-level Senior Software Engineer; with less than one year of experience can expect to earn an average total compensation of $103,390. In India, for example, a Senior Software Engineer earns an average total salary of $112,714 each year with 1-4 years of experience.
Moreover, a mid-career Senior Software Engineer earns an average total salary of $118,352 with 5-9 years of experience. A Senior Software Engineer with 10-19 years of experience earns a median average salary of $123,121. Late-career employees (20+ years) earn a median total compensation of $124,582.
What's next for an experienced software engineer?
They may move from a senior developer position to an engineering manager position, then to a senior engineering manager, technology manager, software manager, etc.
Bottom line
In the end, we come up with everything related, which deciphers; how much does a software engineer earn per hour. In addition, you count on a material that will help clear doubts and enrich the already acquired knowledge. In this way, you get a detailed guide to all aspects that involve the subject, which will accompany you in the process of meeting your initial objectives.
Anthony A. Pittman is a Tech expert with over 10 years of experience in the industry. He has a Bachelor's degree from the Massachusetts Institute of Technology and his Masters from Brigham Young University. His work includes providing information about software, computers, the internet, and other related topics for many websites including Tech Info City where he is the author.
He has been working as an ICT company since 2009 and has gained valuable knowledge on how to make technology work for people who need it most.